Midland Roofing Services are specialists at installing rubber roofs and fibre glass roofs in Waterford. From simple roof coverings on sheds to complex and pitched solutions for house extensions, we get it done on budget!
Single-ply synthetic membrane rubber roofing is ideal for use over low-sloping or flat roofs because it is durable, pliable, and waterproof. Whether they are made from synthetic rubber polymers or are made from plastic polymers, rubber roofs are designed mostly for extensions, sheds and garages.
However, it is often confused with fibreglass roofing in Waterford which is not the same thing. The preparation for both of them is very similar but the actual application is quite different.
We provide other options for roofing such as flat roofing in Waterford and our experienced team can repair all types of roofs.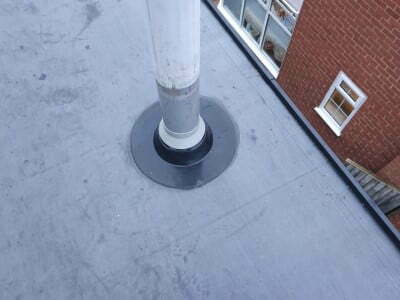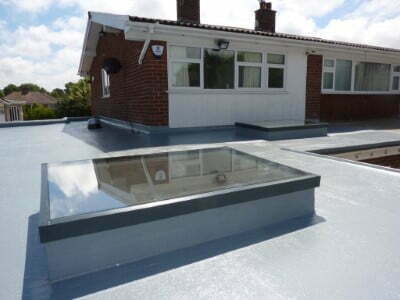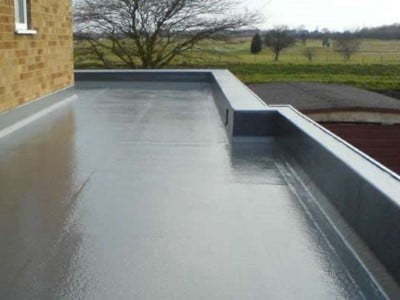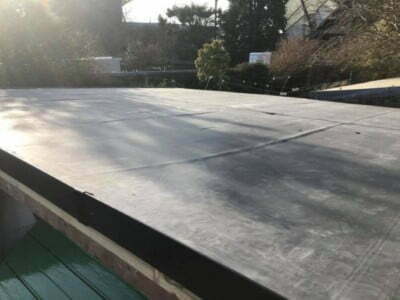 WHY CHOOSE US FOR INSTALLING FIBREGLASS ROOFS IN WATERFORD?
Wide range of choices which has been tailored to provide our customers with the most value. Over 30 years experience in the roofing trade and outstanding reputation throughout the County Waterford area.

With rubber roofing in Waterford, the sheeting is cut and laid over the structure, it is pulled tight and locked in place behind the fascia boards on your roof.
With fibreglass roofs, a bonding resin is sprayed onto the structure and the fibreglass is laid onto it. We generally roller it in until it is properly and repeat the procedure a few times to ensure you have a solid finish.
Both make outstanding solutions to any roof covering and come in at around the same cost. Our personal favourite is rubber roofing since its easier to repair if it is ever needed and provides a more complete look to the roof.
We provide a fast same day response, so if you live near the County Waterford region in Ireland, we can be at your home in less than 1 hour!
Our Waterford roofers only use quality roofing material suppliers to ensure each and every roofing service is done to the highest of standards to approved specification.
Call our rubber roofing specialists today on: 051 550481 for a free no obligation estimate on a fibreglass or rubber roof in Waterford.
BOOK A FREE ESTIMATE TODAY
Get a free quote today from Midland Roofing Services if you live in the County Waterford region of Ireland.